Children's Ministry LEAD Retreat 2024 Conference
April 9-11, 2024
With an option to attend the Power UP Pre-Conference, beginning April 8!
Leading, Equipping, and Discipling in Children's Ministry at the Ridge Haven Conference Center
The Children's Ministry Leaders at your church (pastors, children's ministry staff, volunteers in leadership roles, nursery coordinators) are invited to CDM's annual Children's Ministry Leadership Retreat at the Ridge Haven Retreat Center at Brevard in the beautiful Blue Ridge Mountains of North Carolina. Come join a community of leaders who are passionate about reaching the next generation for Christ!
Meet CDM's Children's Ministry Team. With decades of experience in churches of all sizes, the team can relate to the specific struggles in your church—and help develop practical strategies to enhance your ministry to children.
Cost: $375/person (includes registration, lodging in a shared room, and 6 meals).
New this year: Pre-Conference for additional $100 (includes registration, lodging for additional night and 3 meals)
Registration deadline: March 8 (unless we run out of space prior to that date)
If you need a private room, the additional cost is $150; there are a limited number so register early! Read a testimony of how God has blessed roommates!
Things to know when registering:
Priority rooming assignments (types of rooms) will be based on the order that you register. For example, those who register first will get first priority on rooming choices. There are rooms with 2 double beds, and rooms with bunk beds. Register early!
If you have a roommate preference, please be sure to indicate that when registering. Your roommate choice MUST register within the week you register and include your name in order to be assigned to the same room.
If you would prefer a private room, there is an additional cost. (There are limited single rooms available.)
T-shirts available! Available for pre-order when you register for the retreat.
You will receive an email 3 weeks prior to the conference with the list of other retreat attendees in order to share rides from the airport, as well as information for those attending the Pre-Conference.
You will have an opportunity to indicate if you have medically necessary dietary restrictions.
If you have registration questions, please contact Kathy at kwargo@pcanet.org or 678-825-1132.
Power UP Pre-Conference
This year we will have a Pre-Conference, including dinner and rooming on Monday evening, breakfast and lunch on Tuesday, and a session on Tuesday morning with Chris Ammen. There will be an additional fee of $100 to cover the room and 3 meals.
You've handed out Bible reading plans, sent e-mail and text reminders, and even hosted workshops. Even still, you can't get families to read the Bible together outside of Sunday morning. What actually works when it comes to encouraging family discipleship in the home? Using brain science and an unconventional approach, Chris has helped develop a system that actually works. Come learn, laugh, and workshop together at this pre-conference event.
Chris Ammen is the founder of Kaleidoscope Kids Bibles and the Children's Pastor at Grace+Peace in Chattanooga. He has a BA and M.Ed. in Elementary Education as well as an M.Div. from Covenant Seminary. Chris and his wife, Sarah, spend most of their time chasing their four young children around and trying to keep their heads above water.
Keynote Speaker:
Jason Helopoulos
Jason was born in the "Land of Lincoln," central Illinois. He graduated from Eastern Illinois University in 1999. Jason then attended Dallas Theological Seminary and completed a Masters of Theology degree (ThM) with a concentration in Historical Theology and Christian Education in 2003. He served on the staff of Park Cities Presbyterian Church as a pastoral intern for one year and then accepted a call as an Assistant Pastor at Meadowview Reformed Presbyterian Church (PCA) in Lexington, North Carolina. In the fall of 2007, Jason was called by Christ Church PCA in Grand Rapids, Michigan to plant a daughter church in Lansing, Michigan. He accepted the call and moved to the field (and snow) as church planter and pastored Providence PCA in East Lansing until 2012. In the summer of 2012, Jason accepted the call as Assistant Pastor of University Reformed Church in East Lansing, Michigan and accepted the call to Senior Pastor in the spring of 2018.
Jason is married to his beautiful bride, Leah. They are blessed with two wonderful children, Gracen and Ethan.
He enjoys spending time with his family, history, reading, laughing, watching a good Chicago Bears' game (as rare as they are), and feasting upon Chicago-style pizza.
Workshop Speakers: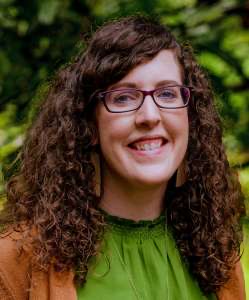 Ashley Belknap serves as the Executive Director of Engaging Disability (the Disability Ministry of the PCA). A gifted communicator with a Master of Arts in Theological Studies from Reformed Theological Seminary, Ashley has the ability to tackle challenging issues with creative and practical ministry applications. She served for four years as Director of Women's Ministries at First Presbyterian Church in Jackson MS, where she led a wide variety of ministry initiatives. As the mother of children with unique needs, Ashley has a personal passion to see families touched by disability discipled and enfolded into their church. Ashley and her husband, John, have three children and reside in Brandon, MS.
Chris Ammen is the founder of Kaleidoscope Kids Bibles and the Children's Pastor at Grace+Peace in Chattanooga. He has a BA and M.Ed. in Elementary Education as well as an M.Div. from Covenant Seminary. Chris and his wife, Sarah, spend most of their time chasing their four young children around and trying to keep their heads above water.
Bethany Belue is on staff with CDM serving in various roles within Children's Ministry. Before coming on staff at CDM, she served as the Children's Director at Redeemer PCA in New York City and Oak Mountain PCA in Birmingham, AL. She currently lives in Mobile, AL with her husband, Dustin, who is the assistant pastor at Grace Community Church PCA. Bethany and Dustin love investing in the next generation from small children to young adults. Life is full with their 2 young children, Patterson and Neely.
Jimmy Brock has been involved in children's ministry since he was a child himself, serving churches in Virginia, California, Missouri, and Georgia as a Sunday school teacher, camp counselor, camp director, nursery coordinator, and most recently Pastor of Family Ministry. He is now the Church Planting Pastor for Resurrection Community Church in Virginia Beach, VA.
Stephen Estock is Coordinator for the PCA Committee on Discipleship Ministries (CDM). A former USAF officer, he has been in pastoral ministry for almost 30 years, serving churches in Montgomery, AL and St. Louis, MO. Stephen has also been an adjunct professor at several seminaries, including Covenant Theological Seminary in St. Louis and Reformed Theological Seminary in Atlanta. His Ph.D. is in education, with an emphasis on competency-based learning and leadership training. He and his wife, Susan, have three children and live in Atlanta, GA.
Katie Flores is the Children's Ministry Coordinator for the PCA's Committee on Discipleship Ministries. She lives with her husband and children in Birmingham, AL where her favorite volunteer role at Covenant Presbyterian Church is teaching 4k Sunday School. Katie oversees the effort of CDM to connect and equip those who serve in discipleship ministry to children. These efforts include leading conferences, developing resources, and equipping through certification.
Justin Huensch is serving as the Pastor of Next Generation Ministries at Chesterfield Presbyterian Church in St. Louis, MO. He is passionate about reaching the next generations with the amazing grace of God, the relational connection of the body of Christ, and the purposeful calling of the gospel in their lives. Justin and his wife Emily have three wonderful children.
Sue Jakes is mother of 4, grandmother of 11, and lives in Atlanta, GA, where she serves as Children's Ministry Ambassador for the Presbyterian Church in America's Committee on Discipleship Ministries. She has served as director of children's ministry at Covenant PCA in Fayetteville, GA, and as children's director at Westminster PCA in Atlanta. She has been teaching children, youth, and women's groups in the church for over thirty-five years. Sue is co‑author of "Heart of the Home," a Bible Study ministry for moms and Teach Me To Worship, CDM's children's church online curriculum.
Sherry Kendrick serves as the Family Ministry Director of Covenant Church of Naples in Naples, FL where she has been for 15 years. She has a degree in elementary education from East Tennessee State University and over 40 years of experience in children's ministry as well as homeschool, private school and public-school education. She loves children's curriculums and tends to collect them. Sherry was married to her pastor husband, Mike, for 36 years serving in both small and large churches. As a widow, she continues to serve the church and has three grown children and three grandchildren.
Dr. John C. Kwasny is the Director of Discipleship Ministries at Pear Orchard Presbyterian Church (PCA) in Ridgeland, Mississippi. He is a Biblical counselor, an adjunct professor at Reformed Theological Seminary, and Director of One Story Ministries—authoring a complete discipleship curriculum for the church, home, and school (children and youth). John has written several books, including Children's Ministry 101, Established in the Faith, and Learn it, Love it, Live it, Teach it.. (a 365-day children's devotional).  He also does a weekly podcast called Biblical Counseling Today, dealing with individual, marriage, and parenting problems. John and his wife, Martie, have eight children, four sons-in-law, and four grandchildren.
Ingram Link serves as the Director of Women's Ministries at Covenant Presbyterian Church in Birmingham, AL. She is also the founder and Director of Created for a Purpose Ministries. She and her husband, David are recent empty nesters who enjoy cooking and hosting people in their home.  They have 3 grown children, Lucy Anne (Dallas), Hank (Auburn), Elizabeth (NYC) and Sallie James is a student at Ole Miss. Ingram loves to read, especially in a beach chair on 30A, hike and visit with friends. You can follow her on Instagram @the.hospitality.link.
Burress McCombe loves living in the Shenandoah Valley and has had the privilege of serving there at Covenant Presbyterian Church, Harrisonburg, VA as the Pastor of Worship. Burress also takes great joy in being a husband and a dad. He cares deeply for the church and desires to be a part of aiding the church in singing rich, biblically sound theology. He enjoys playing guitar, running, laughing and being bald.
Joe Parker is the Family Pastor at Atlanta Westside Presbyterian Church. For the past 30 years he has served in church plants to large size churches, from inner city to suburban settings. He has a passion for relationally engaging both our covenant as well as our community families with the gospel, equipping adults to disciple our next generation in such a way they grow to become Christ-changed, hope-filled, productive adults. Joe is head over heels in love with his wife Kelly for over 20 years, and are parents of their adopted boys Jacob and Makiah.
Dana Russell has been a member of Christ the King Church in Cambridge, MA for 25 years and has volunteered in the children's ministry since its beginnings when the first children were born into the congregation. Her early years of service were spent on the nursery committee and teaching Sunday School at multiple grade levels. Dana has served as the Children's Ministry Director since 2013 and is passionate about equipping teachers and parents in guiding and growing children in faith. She and her husband, Greg, an elder at CTK, are currently navigating raising three teenaged girls.
B.A. Snider has more than 20 years' experience as a children's director in churches ranging in size from 200 to 4,000 but finds her passion is the same no matter how many children she's serving. Show the children Jesus. Teach the kids all of the Bible so they see that the stories from the Old Testament point to Jesus and that the New Testament shows how Jesus fulfilled God's promises—yesterday, today, and forever. B.A. began her formal ministry as a children's director and consultant in 1993, but she has taught and led music for children since she was in junior high school. She earned her bachelor's and master's degrees from the University of Tennessee and taught college until the Lord called her to seminary and full-time ministry. She graduated with a master's degree in Christian Education from Columbia International University. Speaking at conferences, consulting with leadership, and training teachers brought her to Great Commission Publications (www.gcp.org) in 2014 as the Children's Ministry Consultant and Marketing Director.
Laney Stayton – In one way or another, children's ministry has always been a part of Laney's life–starting as the child of a pastor and missionary, then through volunteering at her local church as a young adult, and now as a mom of three. After taking a quick detour as a certified shorthand reporter in Texas, the Lord called her to serve as the children's ministry director of her church in Chattanooga, TN. After serving her church for almost 8 years, the Lord provided an opportunity for her to serve the PCA by becoming the program director for a new grant-funded program, Teach Us To Worship. She is excited about the opportunities her new role gives her to support churches and help them consider the Biblical call to worship as a covenant family!
Laura Tucker is the Children's Ministry Director at Covenant Presbyterian Church in Birmingham, AL. Laura grew up in the church and spent many summers there and at camp preparing her for a children's ministry full of fun activities and time in God's Word. Laura served as the nursery director before her role over preschool and elementary students. She is married and has three children who keep her involved in volunteer ministry to the youth as well. She enjoys time at the lake, playing tennis and cheering on the Dawgs.
Lisa Updike is the Director of Children's Ministries at Covenant in Harrisonburg, VA and doesn't remember a day when she didn't love Jesus. Her ministry experience includes teaching, special education, leading children's choirs, and writing. Several of her books and curriculum are available through the PCA bookstore. She and her husband, Kevin, have been married since 1989 and are blessed with 4 adult children, 3 of whom joined their family through adoption. Lisa and Kevin stay busy with church activities, creating art,  and best of all, doting on their two grandsons.
Kyron Walker has played the keyboard for 15 years and his love for music goes back to the days of laying on his grandma's couch listening to the musical stylings of Kool and the Gang, Shania Twain, and Jay-Z. When he isn't playing the keyboard in church or elsewhere, he can be found "just chillin' with the fam" at the movies, writing songs/making beats, or checking out a new restaurant. Kyron received his B.A. in Music (with an emphasis in Jazz Studies) from the University of Texas at San Antonio. He is currently pursuing his Master of Divinity at Reformed Theological Seminary in Atlanta. Along with Pastor Benjie, Kyron helps direct and oversee the music ministry of Grace+Peace by preparing music that is Christ-Centered, culturally eclectic, and beautifully expressive.
WORKSHOPS
Session 1:
Enfolding Children impacted by Disability into Worship (Laura Tucker and Ashley Belknap) – Strategies for coming alongside families to welcome, encourage, and train children impacted by disability to worship King Jesus together.
Helping our Covenant Community Become Children Who Worship (Lisa Updike and John Kwasny) – Children are part of our covenant family! Let's explore how we can assist our leadership to include children in worship of the King!
Taste & See that the Lord is Good! (B.A. Snider) – This is an invitation for all of God's people. How can we assist our parents and train our teachers to start, even in the nursery, to be life-long worshipers of our Lord!
Telling the Best Story (Katie Flores and Chris Ammen) – We tell children that the stories of the Bible are TRUE! But are we telling the story in a way that children are able to see the mighty deeds of the Lord? Come learn how to help you and your teachers become better story tellers.
Session 2:
Walking Alongside Families and Children as they Grieve Loss is a Privilege of Ministry (Sherry Kendrick) – Worship plays an important role in healing as God meets us during loss and grief. Let's look at some principles and resources to help guide our conversations and care for families and children who are crying tears of lament.
Weary to Worship: Finding Rest in a Restless World (Justin Huensch) – The world is more productive, connected and safer than ever before, and yet people are more anxious, lonely, and fearful. What is real rest? And how can we help others find rest when we ourselves are restless?
Being Seen when You Feel Invisible (Stephen Estock and Ingram Link) – Ministry can be a lonely place. In the creed we say we believe in the communion of saints, but what does that mean for ministry leaders? We are members, but also employees. This workshop will consider how we can be refreshed in community as we serve Jesus.
Laying the Feast before our Elementary Students (Jimmy Brock and Sue Jakes) – Come discuss creative ways to both engage and train elementary students in worship. We'll be talking fully engaging kids in the main worship service, explicitly teaching worship in age-divided settings, and equipping parents to train in worship at home.
Session 3:
Telling All of God's Story (Laney Stayton) – As we teach children the Bible, it's hard to keep the whole story in mind through each lesson from Old Testament to New Testament. Join us as we trace the theme of "feasts" through the Bible and gain helpful tools on how to do this with any theme found in the Bible.
Building a Foundation of Prayer (Bethany Belue) – Prayer is not only an essential part of our lives, but it must be an essential part of our ministries. This workshop will give you space to reflect and grow in your personal life while also giving you practical tools to help you teach children to pray.
Handing off the Baton (Joe Parker) – Come, taste and see how developing a plan for worship with your elementary children can be handed off to the youth ministry, as your children's and youth ministry work together to develop a long view for discipleship in the context of worship.
Protecting the Valuable and the Vulnerable (Dana Russell and Katie Flores) – Does your church lack a protection policy but you don't know where to start? Do your policies and procedures need updating? Join us as we consider how to create safe spaces for children and adults and delve into the details of promoting and sustaining safe practices at your church.
T-shirts available for pre-order for $20. Sizes S, M, L, XL, XXL.
Location:
215 Ridge Haven Road
Brevard, NC 28712
828-862-3916
Conference Schedule and Meal Times:
Monday, April 8, 2024
6:00 pm: Dinner for Pre-Conference Attendees
Tuesday, April 9, 2024
9:00 am: Pre-Conference (must pre-register)
12:00 pm: Lunch for Pre-Conference Attendees
2:00 pm: Check–In for Conference Attendees
3:00 pm: Opening Sessions
6:00 pm: Dinner
7:00 pm: Plenary Session 1
9:00 pm: Dessert Social
Wednesday, April 10, 2024
8:00 am: Breakfast and program
12:30 pm: Lunch
6:00 pm: Dinner
7:00 pm: Worship Service
9:00 pm: Dessert
Thursday, April 11, 2024
8:00 am: Breakfast and program
12:00 pm:  Lunch
1:00 pm:  Departure
It's a curvy and mountainous ride to Ridge Haven, but once you're there it's beautiful!
Here are some things to note about transportation:
Best airports:

Greenville-Spartanburg (GSP) – About 1-1/2 hours from Ridge Haven
Asheville (AVL) – About 1 hour from Ridge Haven
Charlotte (CLT) – About 2-1/2 hours from Ridge Haven
Atlanta (ATL) – About 4 hours from Ridge Haven

There are no hotel shuttles and no Uber from airports to Ridge Haven.
Even though it may say 25 miles, it will take you a lot longer than you think because of the mountain roads.
Directions to Ridge Haven: Click on this link and print out directions ahead of time…you will want to have a hard copy of them in case you lose cell service in the mountains.